Cast Web Videos to LG TV
Video & TV Cast makes it super easy to cast a web video to your LG TV in under 30 seconds. It just takes 3 steps. The app works with newer LG webOS TVs and also with LG TVs based on Netcast, starting with TV models from 2010.
cast
1. Connect
Tap the cast icon to connect your phone or tablet to your LG TV.
web
2. Open Website
Open a website (e.g. YouTube) in the integrated web browser and play the video.
touch_app
3. Tap to Cast
Tap below the web browser to start casting the video on your LG TV.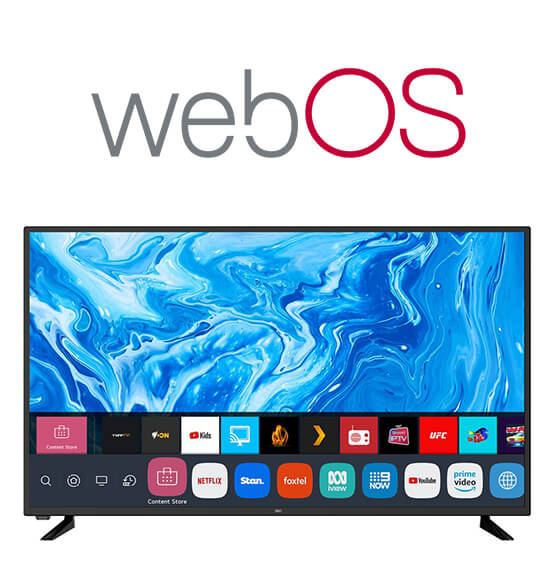 LG webOS explained
LG webOS is an operating system developed by LG Electronics specifically for their Smart TVs. It is a version of webOS, originally developed by Palm, Inc. for mobile devices and later acquired and adapted by LG for their TV lineup. It is designed to provide a user-friendly and intuitive interface for accessing various features, apps, and content on LG Smart TVs. Important features of webOS are:
App Store: LG Smart TVs have their own app store where users can browse and download a variety of applications. Popular streaming services like Netflix and YouTube are typically available, along with other utility apps and games.
Web Browser: LG Smart TVs come with a built-in web browser, allowing users to surf the internet directly on their television screens.
It's important to note that LG offers different models of Smart TVs with varying features, some of them with the older Netcast platform that lacks some features of webOS. The specific features and capabilities may differ depending on the model and the year of release.
App Editions
If you have a different Smart TV or streaming player, please switch to the
TV Cast

App Edition tailored for your device. Or try the new TV Remote App to control your TV with your phone or tablet while casting.
New